U.S. AND ALLIED MILITARY KNIVES

-

M3'S

AND

M4'S
BOOK ONE contains information on all known variants of the M3 trench knife, M6 sheath, and M4 knife-bayonet, including descriptions for each knife.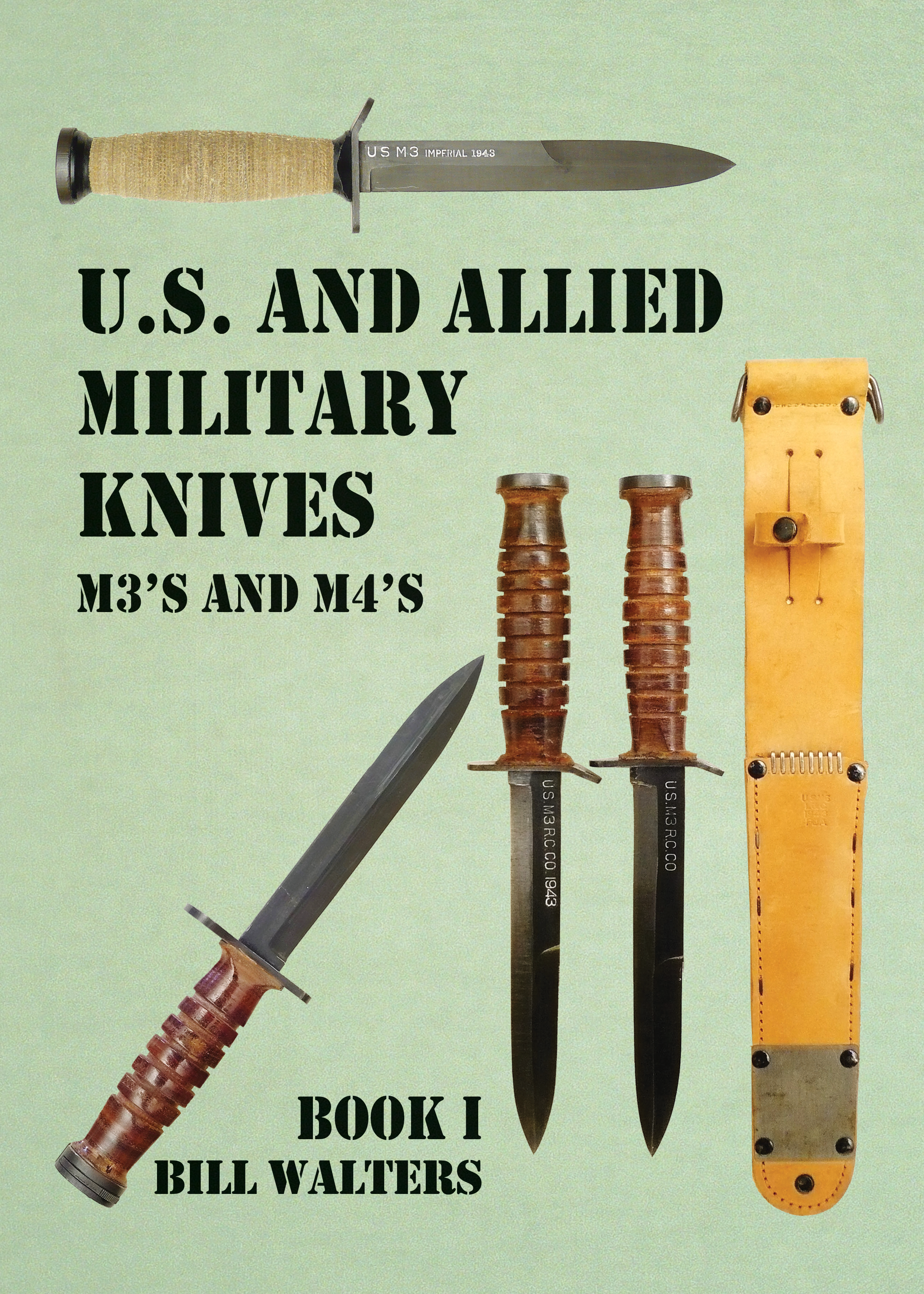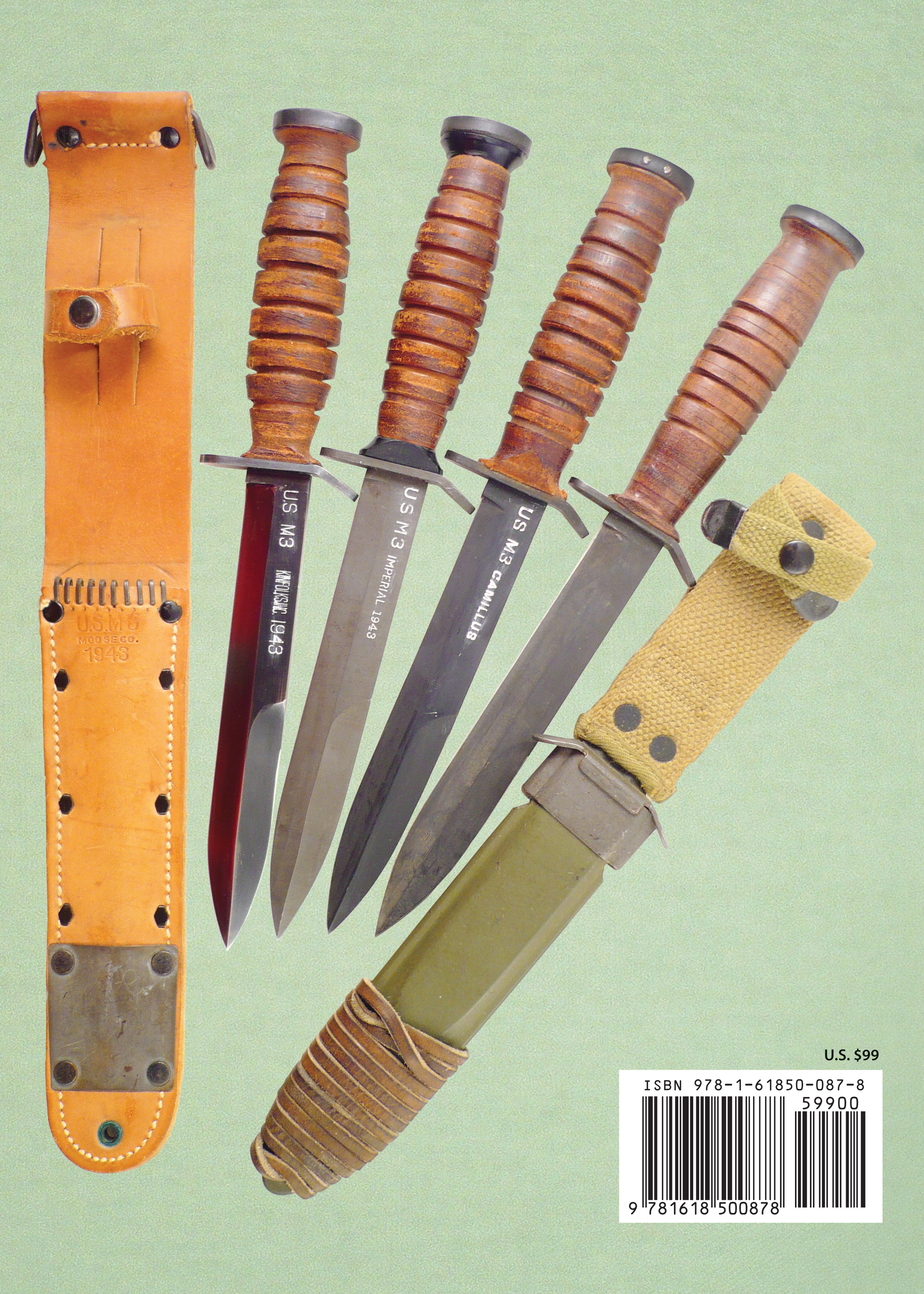 As it has been for many years, M3's with either the M6 sheath or M8 scabbard are very high on collector's wanted list. There are many M3 makers and variations to collect. The M3 chapter will show the variations, plus pommel, blade and guard stampings.  The correct M6 sheaths for M3's and M3's in the box are also included.
For collectors, M4's represent an excellent area for collecting. Mint and boxed M4's are still available at very reasonable prices.  The chapter on M4's will show all the makers and variations, plus pommel and guard stampings. I have also included boxed M4's.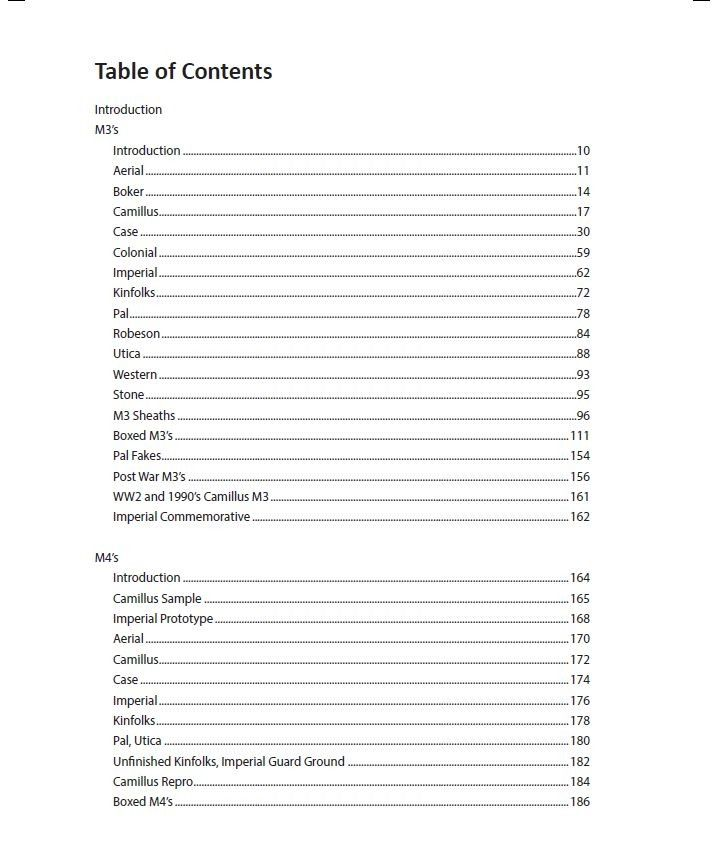 Click on Dots Below to View Selected Book Pages.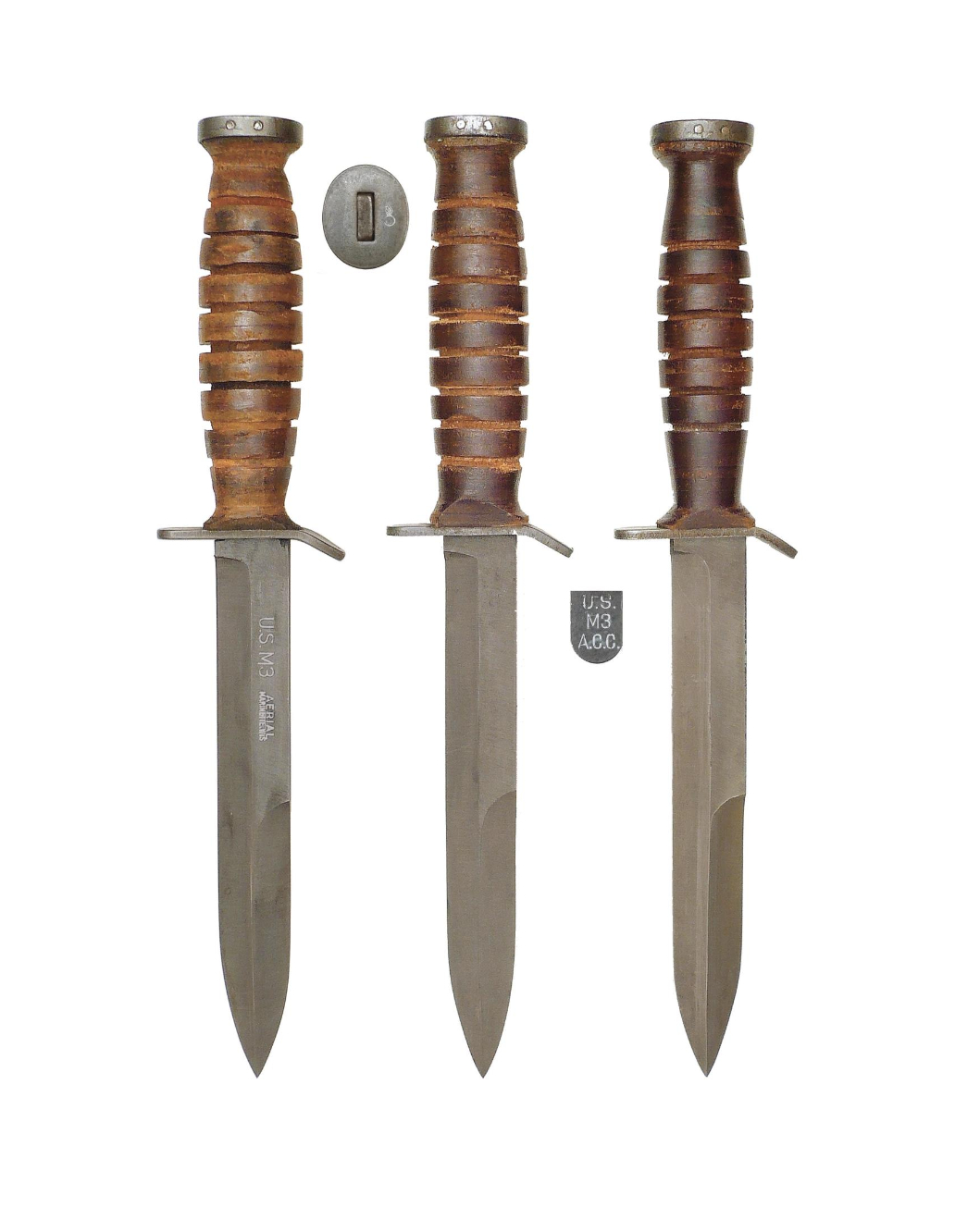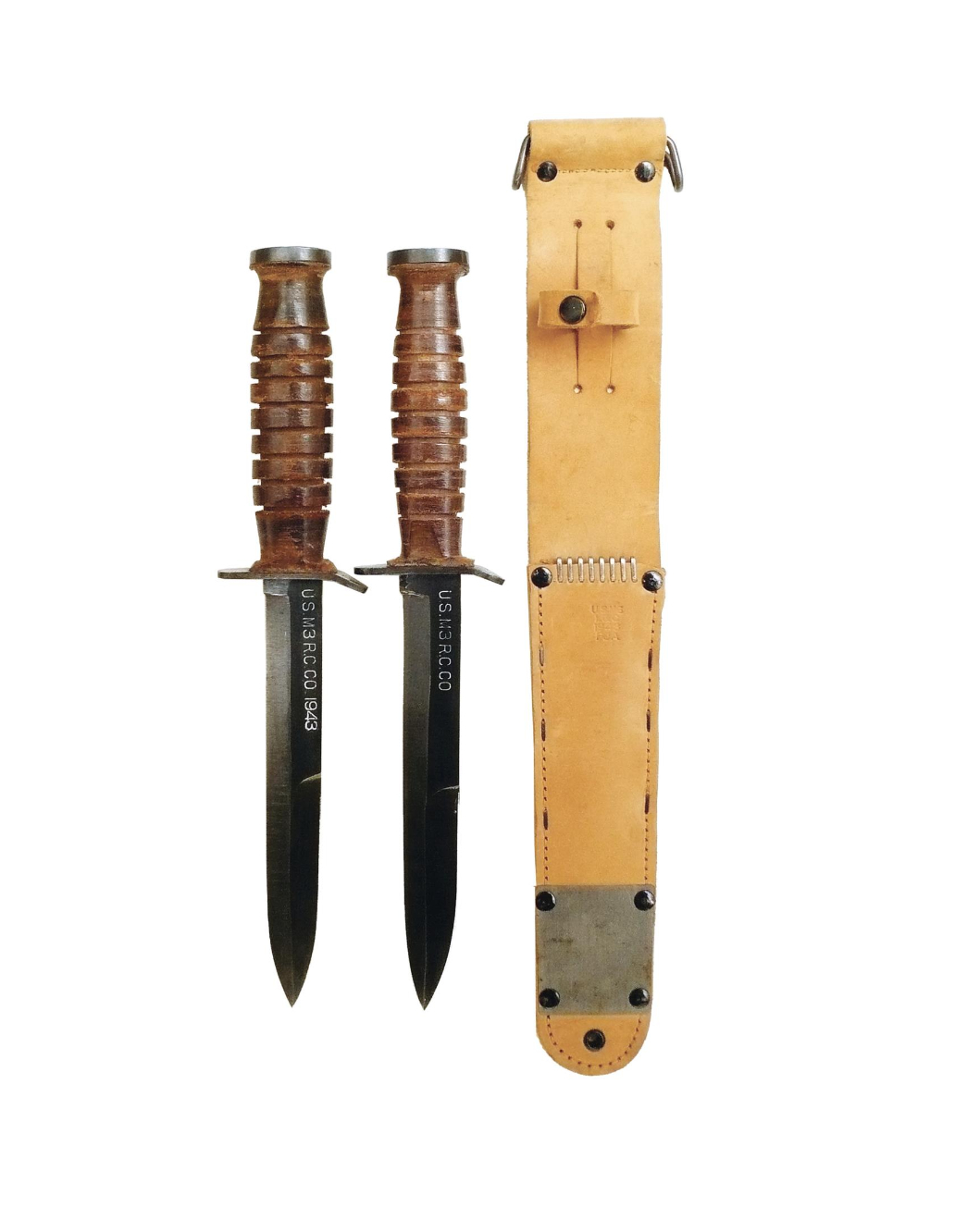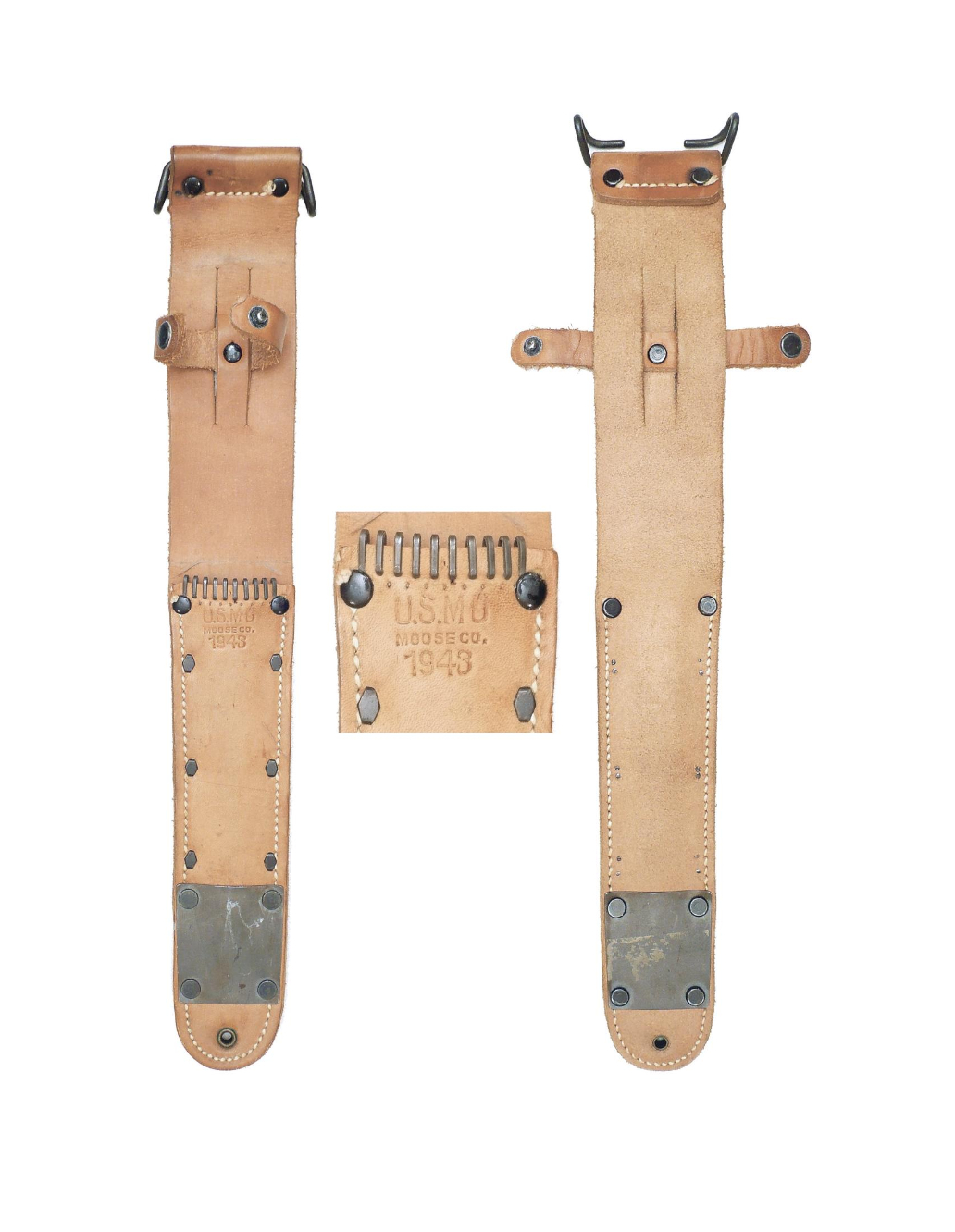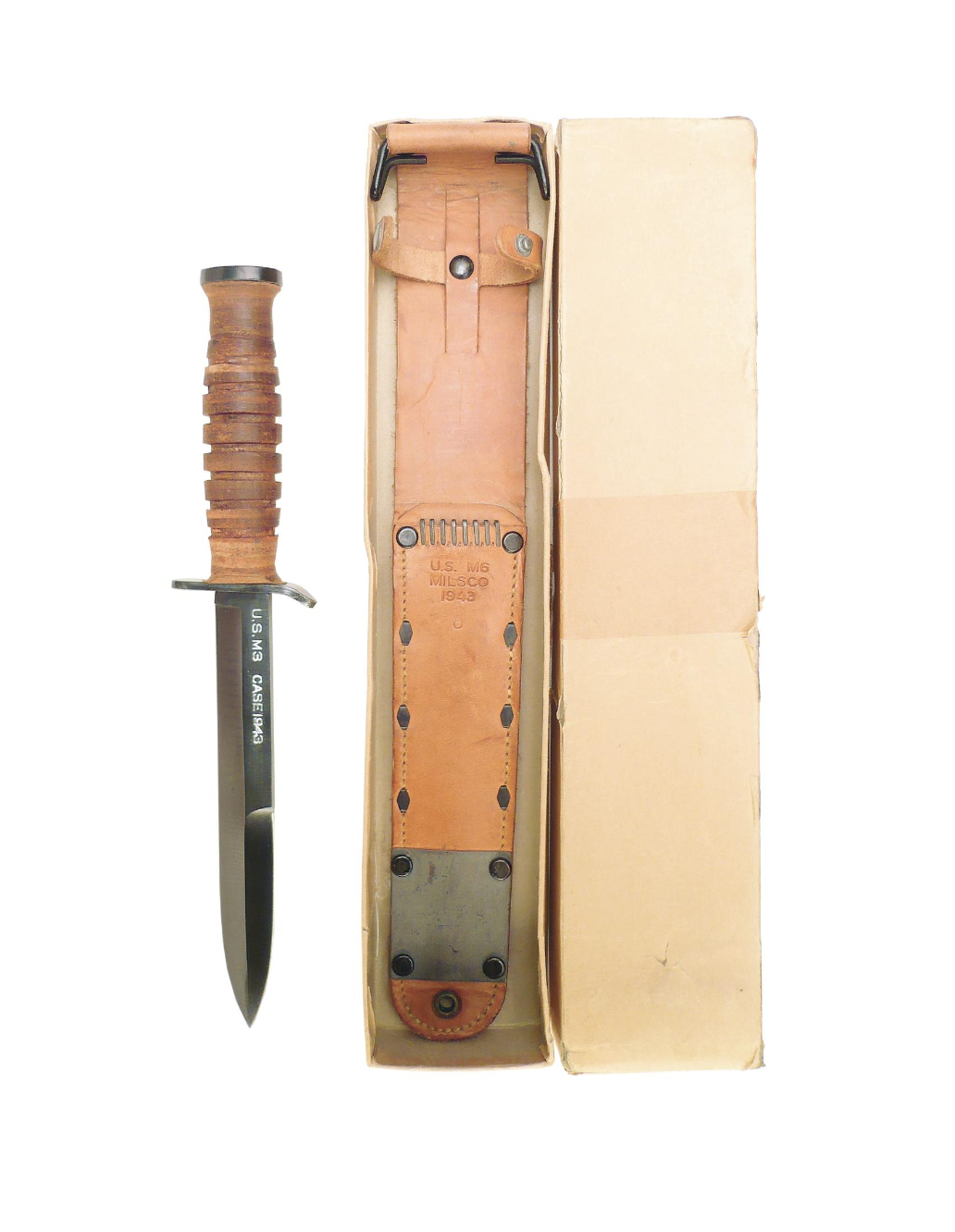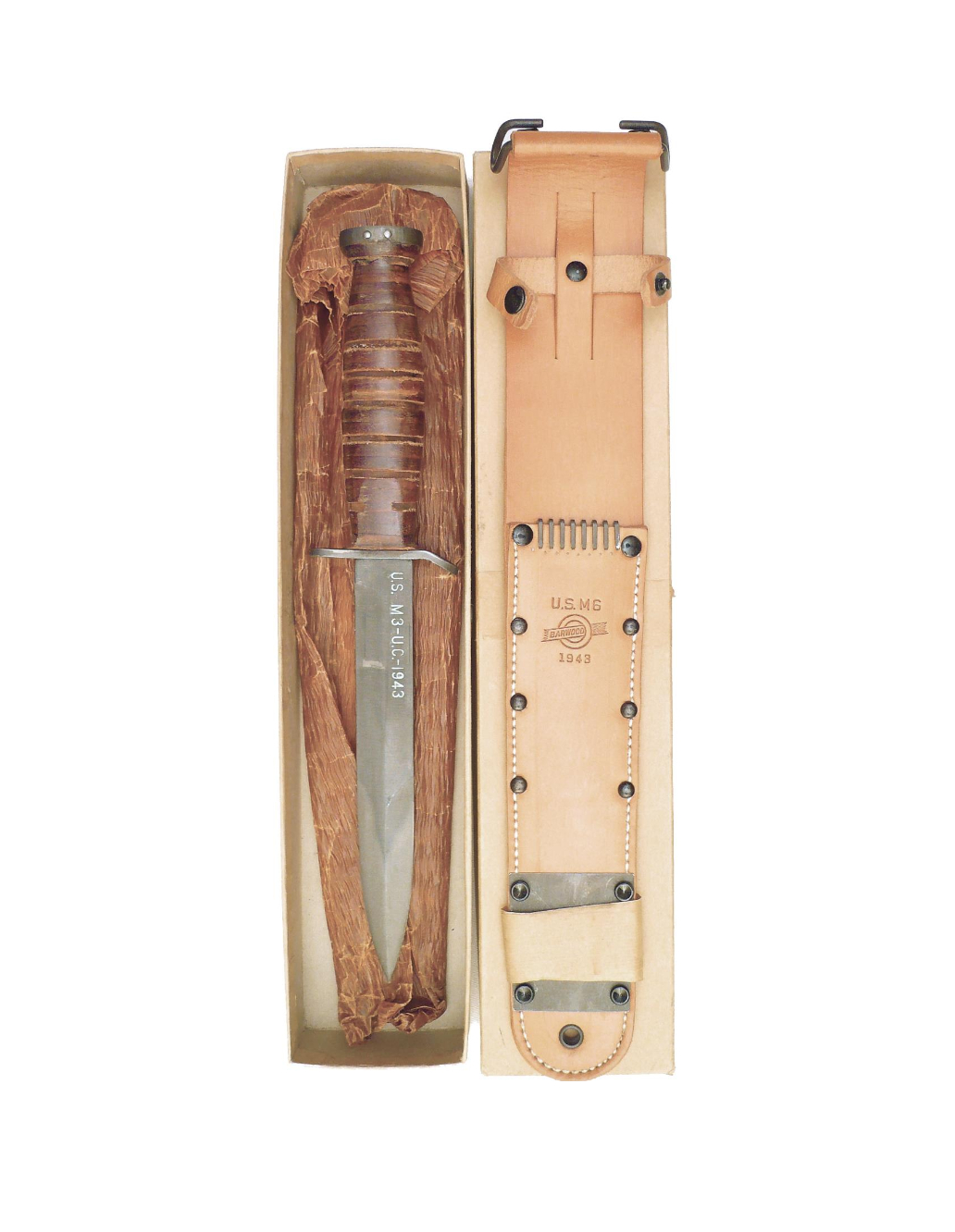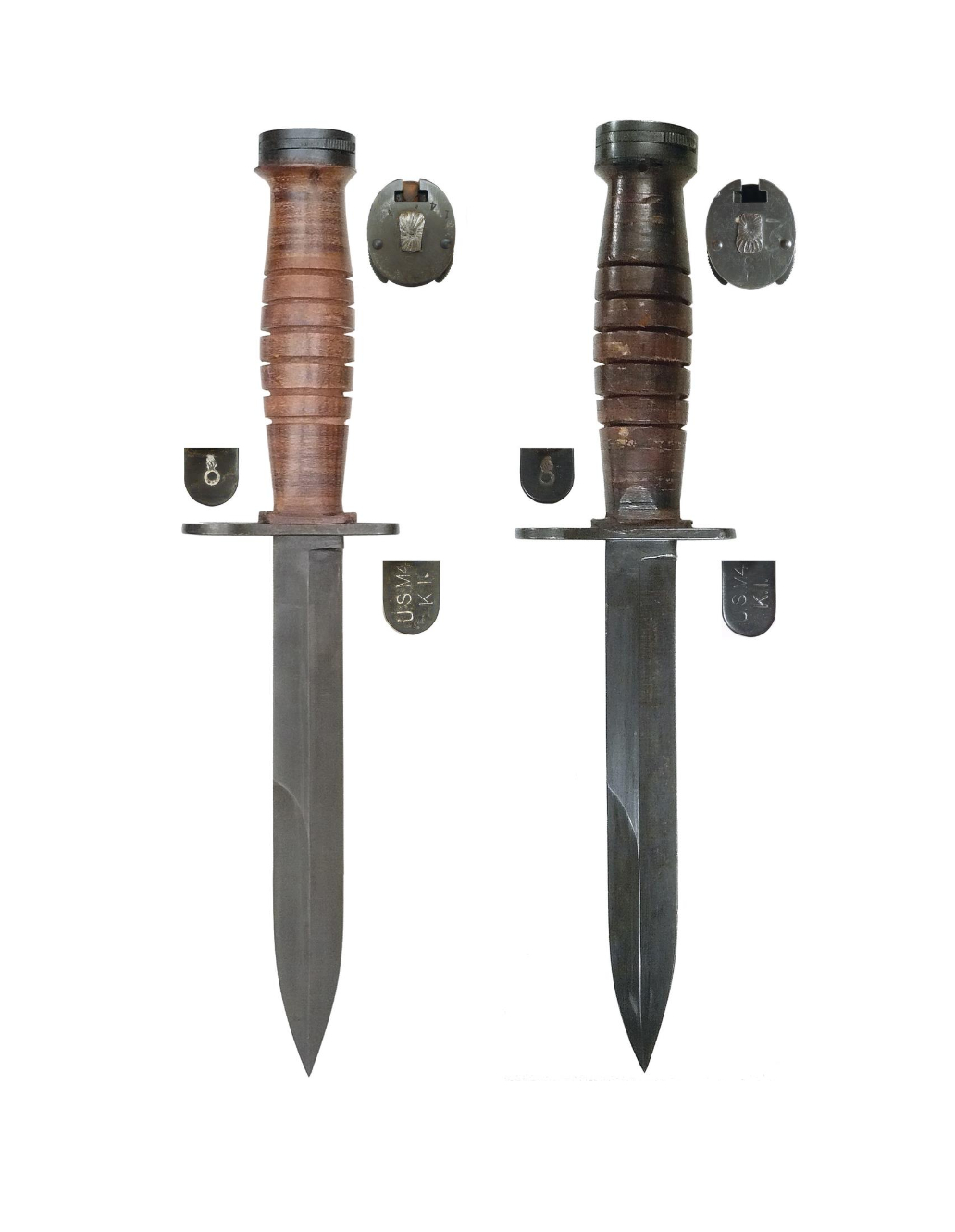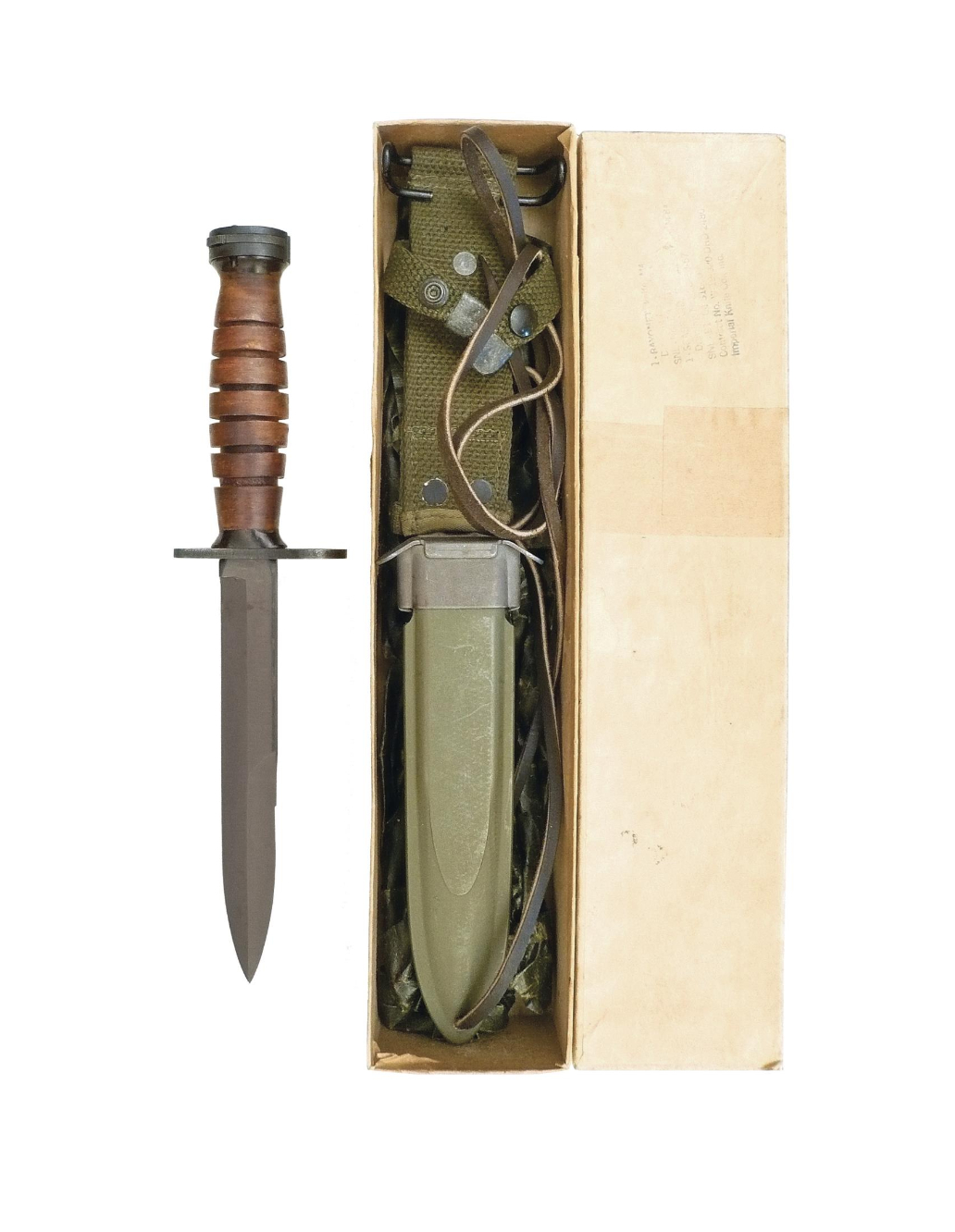 Book 1 Updates ~ Click Below PDF to Open and Download
Book One is $116
Book Two is $217
Buy Both Books One & Two For $278.50
*Pricing includes shipping